Solar Panel Incentives and Rebates in the UK
Jun 10th 2021
Solar energy continues to grow in popularity in the United Kingdom as a cost-effective renewable energy source.
Installing solar power systems will help you reduce not only your energy costs but also your carbon footprint. With the help of solar financial incentives and rebates, the installation may also cost a lot less than you might expect. Brits can potentially save thousands of pounds off their solar installation costs and ongoing use through government subsidies and solar incentives.
Switching to solar power comes with many long-term benefits for both your wallet and the environment. Solar panels are known to be low maintenance and the primary costs from the set-up investment.
Installing a solar panel system does come with upfront costs in the form of hardware and installations. Those set-up costs can be daunting, but they have reduced significantly in recent years, making solar power more accessible than ever before.
More than 970,000 UK homes have already installed solar panels thanks to a series of financial incentives, and adoption numbers are expected to keep rising. While solar incentives are not as lucrative as they were a decade ago, There are still solar power incentives available to UK homeowners. You may find that you can significantly reduce your initial solar installation costs.
This article will talk about how solar financial incentives work in the United Kingdom and how you can take advantage of them.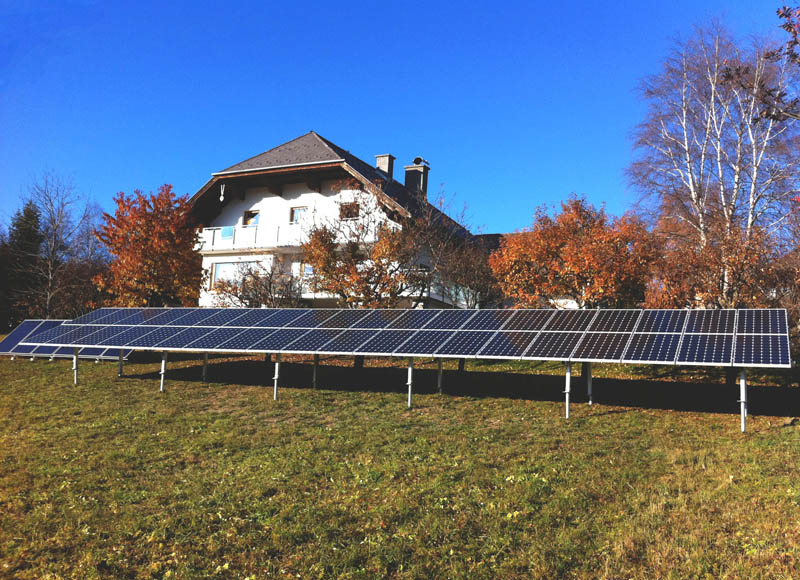 What Solar Panel Funding Options Are There?
For years now, many countries have worked to promote renewable energy to help combat climate change. The UK government has been promoting solar power in the UK for many years. The European Union's Renewable Energy Directive set out a roadmap that member countries should reach a 20% renewables target before 2020. Interest-free loans and grants were available up to 2015 as part of the Green Deal.
The United Kingdom has been working towards a renewables target, but some recently approved policies have reduced incentives. However, some solar incentives still exist to help homeowners and businesses switch to renewable energy sources.
UK Solar Panel Grants and Incentives
There are currently four main incentives to encourage the adoption of solar panels in the United Kingdom.
Smart Export Guarantee (SEG)
The Smart Export Guarantee, or SEG, came into effect on the first of January 2020. The SEG is the only type of solar panel funding currently available to UK residents. SEG is similar to the Net-Metering systems available in the USA and other countries. The SEG allows small-scale solar electricity generators to receive financial payment for any surplus solar energy they export to the power grid.
SEG is not a direct government grant. However, it does require that all licensed UK energy suppliers offer a renewable energy export tariff to their energy customers. All energy suppliers that have over 150,000 customers are obligated to provide this tariff. Suppliers with fewer than 150,000 costumes may partake in the scheme voluntarily.
For homeowners to take advantage of the Smart Export Guarantee only need regular solar panel systems. Solar panel systems can range up to 5MW capacity. The system must be grid-tied and fitted with a smart meter to measure solar energy exports. If you live off-grid or have a van conversion or campervan with solar power, you won't be eligible for this incentive.
Reduced VAT on Energy-Saving Products
Eligible seniors and persons receiving government benefits may get VAT savings on solar products and installation. A reduced 5% rate of VAT is available when installing certain energy-saving products in eligible UK homes.
This reduced 5% VAT rate will be applied by your supplier on the installation and associated work costs. Not all solar products will qualify for this reduced rate, and the reduction will only apply if you use a professional installer.
In addition to a reduced VAT on the installation costs, you may be able to get a reduced rate on solar products if the total product cost (before VAT) is not more than 60% of the installation cost (before VAT). This reduction could apply to products such assolar batteries, battery chargers, inverters, or even charge controllers.
In cases where the solar products or solar panel kits amount to more than 60% of the installation cost, you would only be eligible for reduced VAT on the installation costs. The solar supplier is responsible for applying and charging the correct VAT rate.
Only a select group of UK residents will be eligible for this reduced rate. To qualify, you must fall into one or more of the below categories.
Be over 60 or over
Receiving a Child Tax Credit
Receiving a Council Tax Benefit
Receiving a Disability Living Allowance
Receiving a Personal Independence Payment
Receiving a Disablement Pension
Receiving a Housing Benefit
Receiving a Jobseeker's Allowance
Receiving Income Support
Receiving a War Disablement Pension
Receiving a Working Tax Credit
The reduced VAT is not available just on solar products. Energy products that qualify for a reduced VAT rate of 5% are:
solar panels
controls for central heating and hot water systems
insulation on walls, floors, ceilings, and lofts
draught stripping
air-source heat pumps
ground-source heat pumps
wood-fuelled boilers
micro combined heat and power units
installation of heating appliances
installation, repair, or maintenance of renewable source heating systems
installation, repair, or maintenance of central heating systems
Feed-in Tariff (FIT)
The Feed-in Tariff, also known as the Generation Tariff, was a solar power initiative that unfortunately no longer accepts new applications. The Feed-in Tariff paid households for every kilowatt-hour (kWh) of solar electricity that they produced. This also applied to other renewable sources. Homeowners could also sell any unused electricity to the National Power Grid; this was known as the Export Tariff.
The Feed-in Tariff was very successful but concluded in April 2019. However, households who signed up before the 2019 deadline can still receive payments for solar electricity until their contract ends. Most contracts came with a 20-year expiry date. So, although no new applications are being accepted, the incentive will still be available to some enrolled solar power users up to 2039.
Can I still get free solar panels?
When the feed-in tariff first launched, some companies would give you free solar panels. Sadly, these free solar panels are no longer available.
The Feed-in Tariff concluded because the rate of solar power adoption increased. The cost of solar panels in the UK has also fallen by 25% since the FIT started in 2014. This reduction means there is no longer as much need for government subsidies. On average, the cost to install solar power in the UK costs just a quarter of what it did 20 years ago.
Renewable Heat Incentive (RHI)
The Domestic Renewable Heat Incentive (Domestic RHI) subsidises UK homes that use eco-friendly heat sources. People who join the Domestic RHI scheme can receive payments for up to seven years for the clean, green renewable heat their system produces.
The eligible heating systems in the Domestic RHI scheme are biomass boilers, solar water heating, and specific heat pumps. You can apply for the Domestic RHI if you live in England, Scotland, or Wales and own your home or if you are a private or social landlord.
Other Options
Besides solar rebates there are other options available to help you reduce your energy costs or make your home more energy-efficient. The government's Green Homes Grant can help you save up to £5,000 on energy-saving home improvements. A home energy audit is always a wise idea before switching to solar power, and this grant could help you make your home more energy-efficient.
If you need help financing the upfront costs of a new solar photovoltaic system, there are options available. Some financial companies offer low-interest loans or reasonable repayment plans to homeowners who switch to solar. Pegasus Personal Finance and Evo Energy are two companies that currently provide good solar financing options. Homeowners may also be eligible for a loan from their bank to cover solar power install upgrades, like installing solar panels.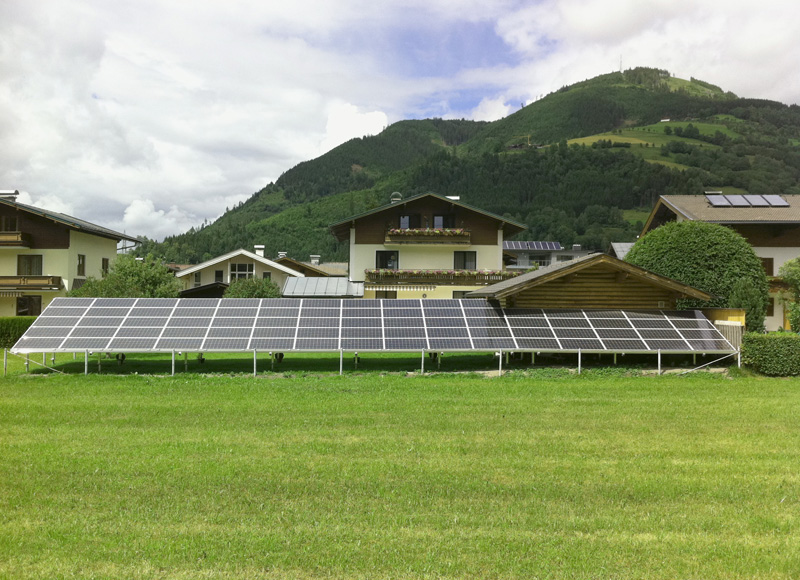 Switch To Solar Today, Benefit For A Lifetime
Although there are fewer financial solar rebates available now than a decade ago, it is still worthwhile to switch to solar. Installing solar panels and switching to solar power can help UK residents save up to 50% on their power costs. You can use the Renogy solar panel calculator to estimate your energy consumption and how much you might save.
Oil prices, household gas, and electricity bills in the UK all continue to increase. But the costs of installing solar panels in the UK are cheaper than ever, and total installation costs have reduced significantly. Early adopters can still take advantage of some government solar financing incentives. Energy prices are only set to increase further over the 25-year lifespan of your solar power system. The sooner you make the switch, the sooner you'll start seeing savings.
Resources
https://www.greenmatch.co.uk/solar-energy/solar-panels/solar-panel-grants
https://www.theecoexperts.co.uk/solar-panels/government-grants
https://www.nortonrosefulbright.com/en-gb/knowledge/publications/bd559849/the-incentives-for-renewable-energy